New Ways to View Your Data
Date/Sequential vs. Narrative Order
Split Views
Split your screen into multiple sections to see different data or different views side by side. Drag events between views to easily add events to different view types.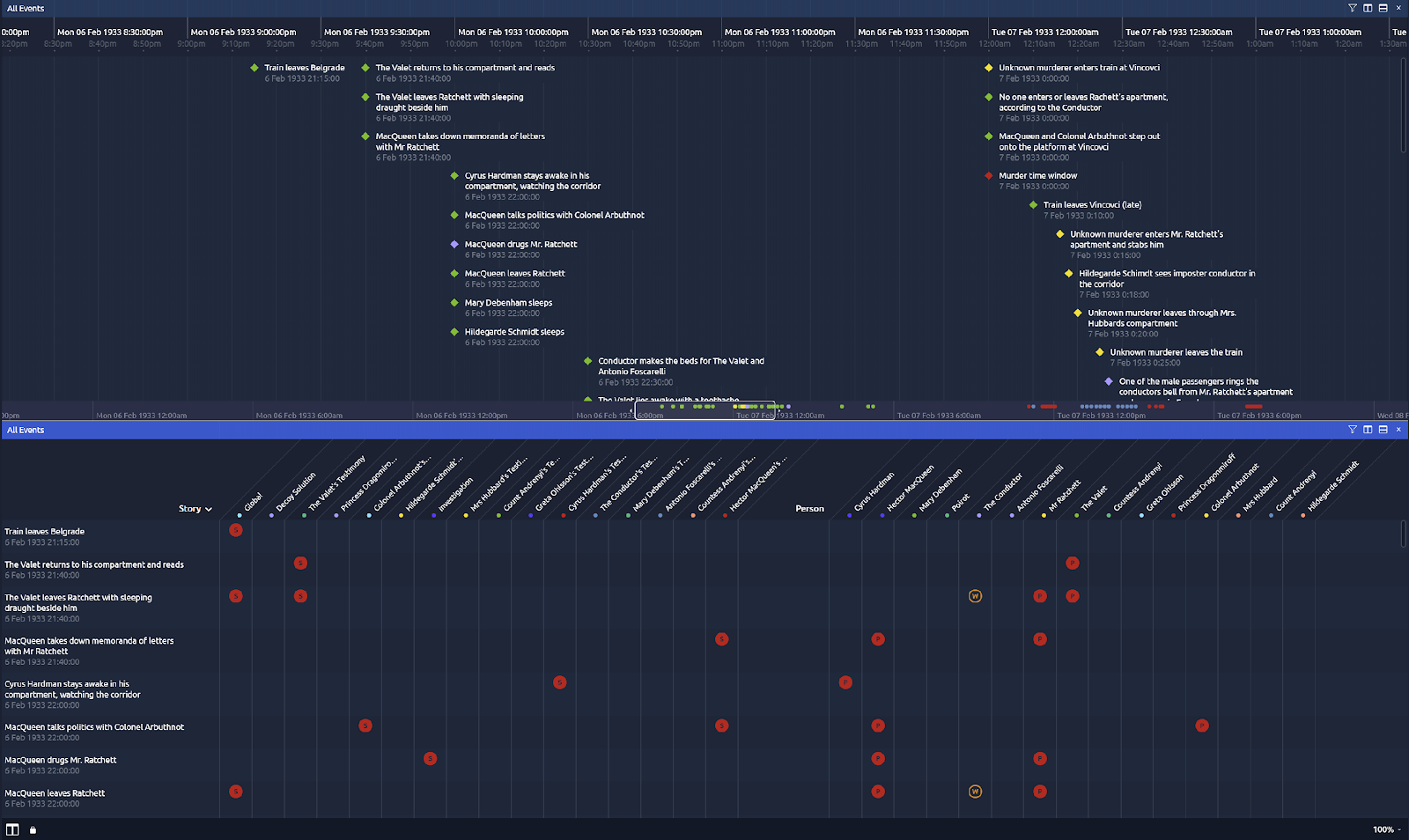 Different Event Types
Events can have different "types" (eg. Epic, Task for Project Management or Flashback, Backstory for Fiction Writing) allowing you to further organise your data.
Improved Entity Functionality
Entities are now more integrated into the overall interface with easily accessible entity lists to provide a quick way to filter events by entities, and to add and delete new ones. They can be displayed on multiple views, including the timeline view if given start and end dates. You can now have relationships between entities as well as events, and add more user defined properties for each entity that can be edited via the inspector panel.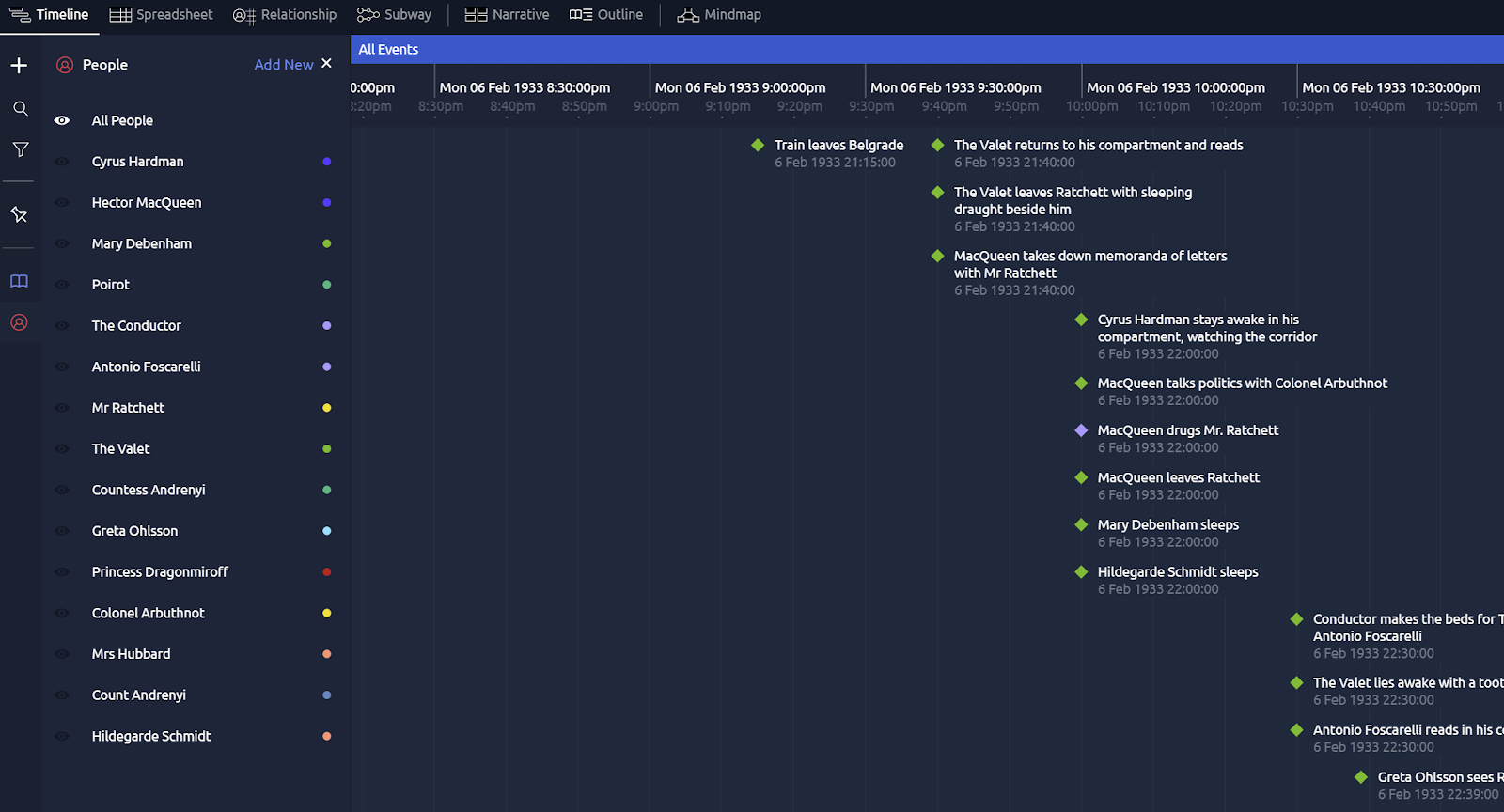 Dependencies and Constraints
Sync with Scrivener
Improved Search Functionality
You can now search through event's notes, summary and other text fields along with the event label. Search for entities aswell as events, and with the improved interface access results quicker and easier.
Calendar Markers
In addition to the "Today" line, you can now add custom defined calendar markers to your timeline. Use them to highlight important dates without needing to create specific events or change the layout of the timeline. Repeat markers at various time intervals to highlight ongoing milestones such as birthdays.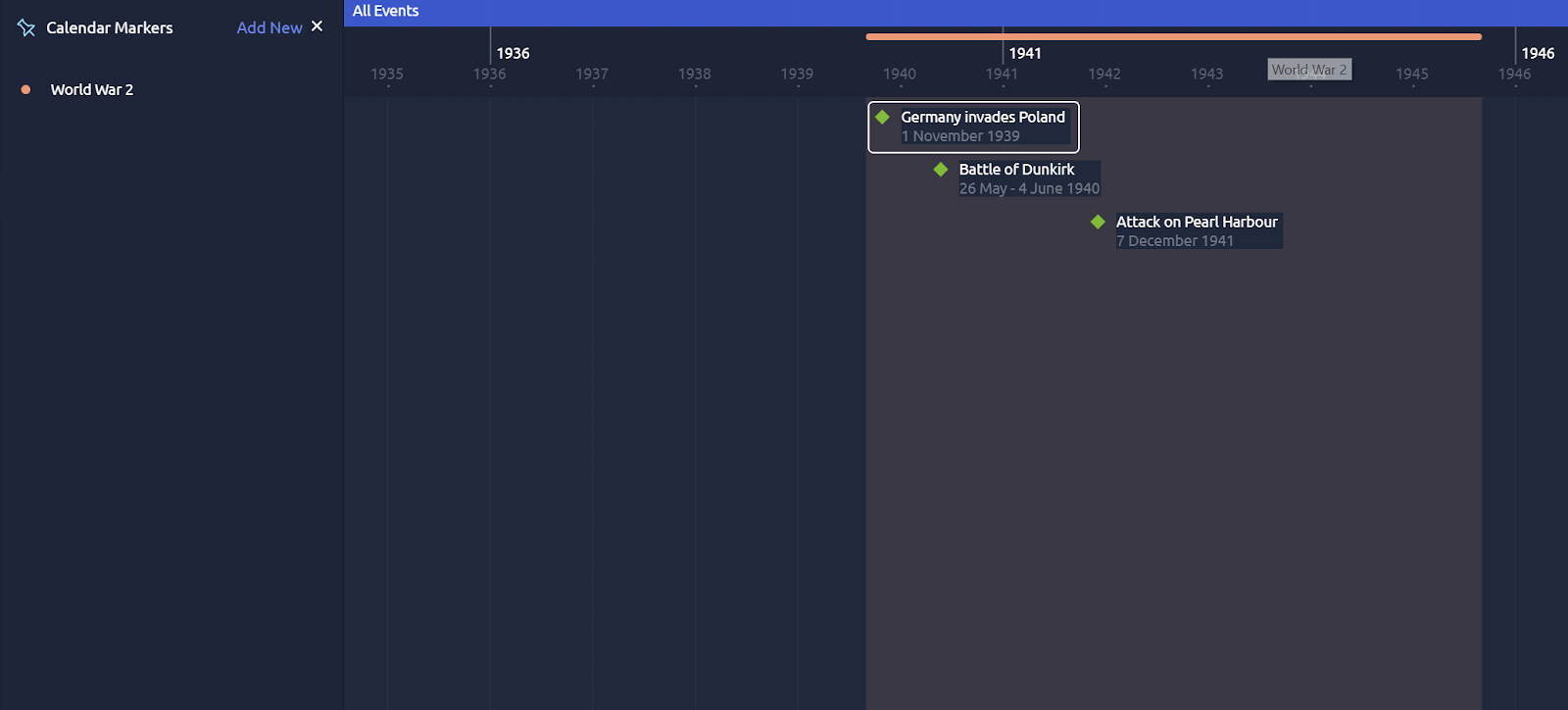 And Many More…
These are the biggest changes that have been added to the application, however many more have been included to help improve the usability of the application. These include:
More intuitive and easier to use filters.
A quicker way to add events and their associated information that doesn't require multiple windows.
More options for what can be displayed for each event.
An improved date picker where you can choose the precision level.
Lock events on the timeline so that they don't move.
More templates and a better template wizard to help give you the exact properties you need.
Event and entity avatars.